Introducing our latest creation… the Lush Machine.
Yep… another all-chrome, all hand-drawn Tom Moore graphic… a nightmare to photograph, trust us it looks even more crazy in the flesh!
The Machine is a short, topmount speedboard, with a twist – it's got a fully functional tail. As you can see from the side profile pic, it's got a front-loaded rocker too, creating one of the nicest feeling decks in our quiver. The possibilities with this board are literally endless…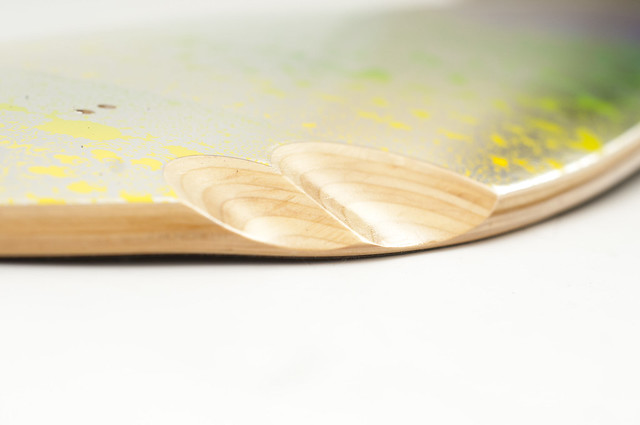 Double wheel wheels and an adjustable wheelbase, no matter what trucks you're running, you should be able to get your ride low enough without wheelbite.
For freeride, sliding, bombing, parks, ramps, street even… the Machine flat out rules… and they will be available in shops at the end of March, and preorder on Vandem shortly.